One word that best describes Cancun is 'Magical.' If you are planning a Cancun Beach Proposal in Mexico, you have made the best choice.
Thankfully we are here, as your Cancun proposal planner, to help you organize your dream marriage proposal. We handle the entire planning process for your proposal from start to finish. No worries about ideas, we have got you covered with amazing ideas, tips, and professional support that will ensure everything goes excellently well.
The main language spoken in Cancun is Spanish; however, with our help as your local english speaking marriage proposal planner, communication will not be a hindrance. We are passionate about what we do- planning the best marriage proposals in Cancun. We know all about the amazing locations, vendors and fun places to ensure you get the best of everything needed for your Cancun Beach Proposal.
Why Cancun?
There's a lot going on here, Cancun is perfect for your marriage proposal. The weather is great, there are so many locations and options to choose from when planning your dream marriage proposal. The vendors are affordable and we can create a variety of themes to make the event special.
What's more, we have exceeded the expectations of our clients who are left pleasantly surprised when we handle everything regarding their proposal plans.
Cancun is also a liberal place with a comfortable LGBT community, so you can plan a trip to visit the city with that special person who has made you fall deeply in love and 'pop the question.'
Here are some great Cancun marriage proposal ideas we can help you achieve;
Rose Petal Letters in the Sand
The pleasant element of surprise always works. We will romantically create your message with rose petals. The fun part is that this idea can be created in different ways with brilliant proposal messages. Leave it to our team, and your partner will be pleasantly surprised.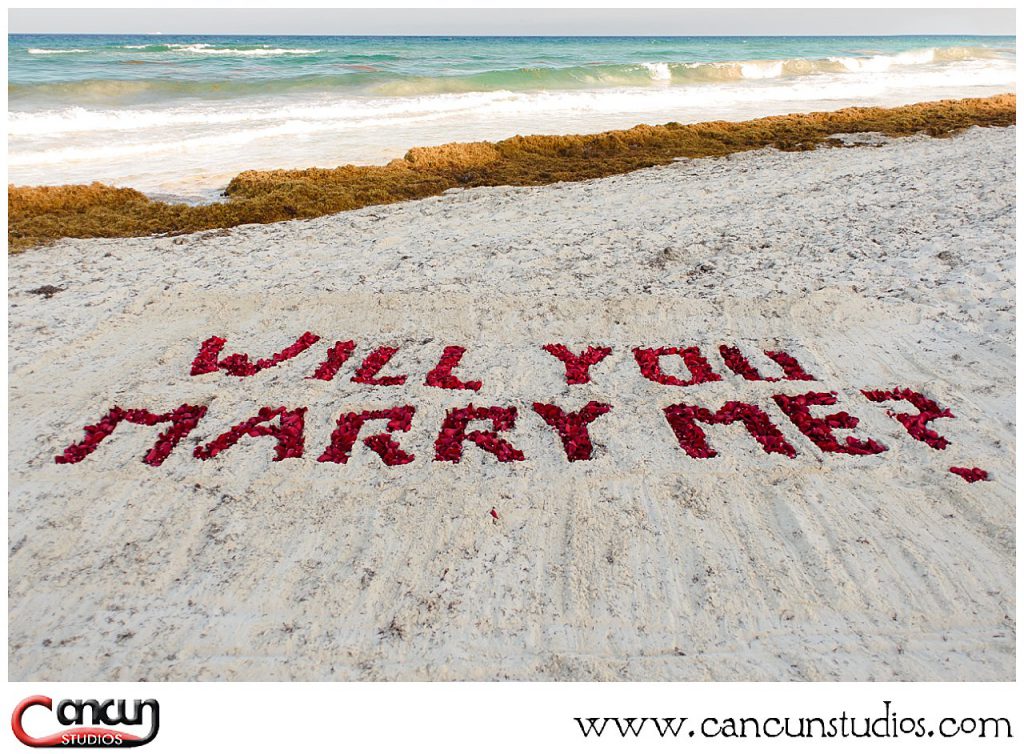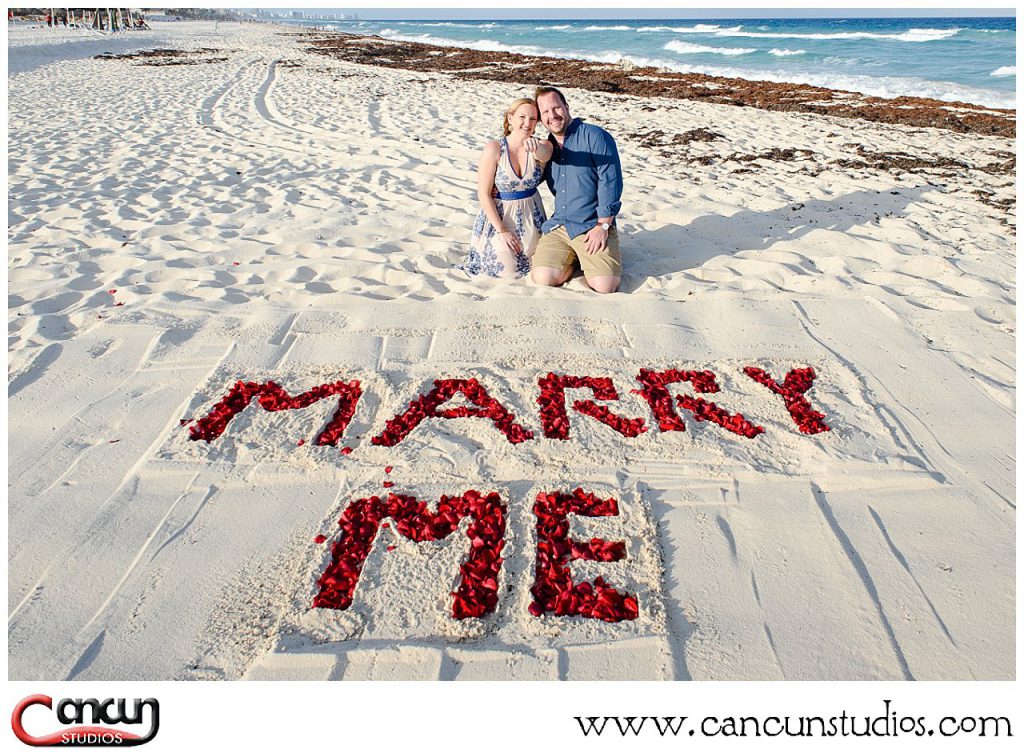 Picnic on the Beach
Another perfect setting for a marriage proposal is during a romantic picnic on the beach. Cancun has so many spots for this proposal plan; it's perfect.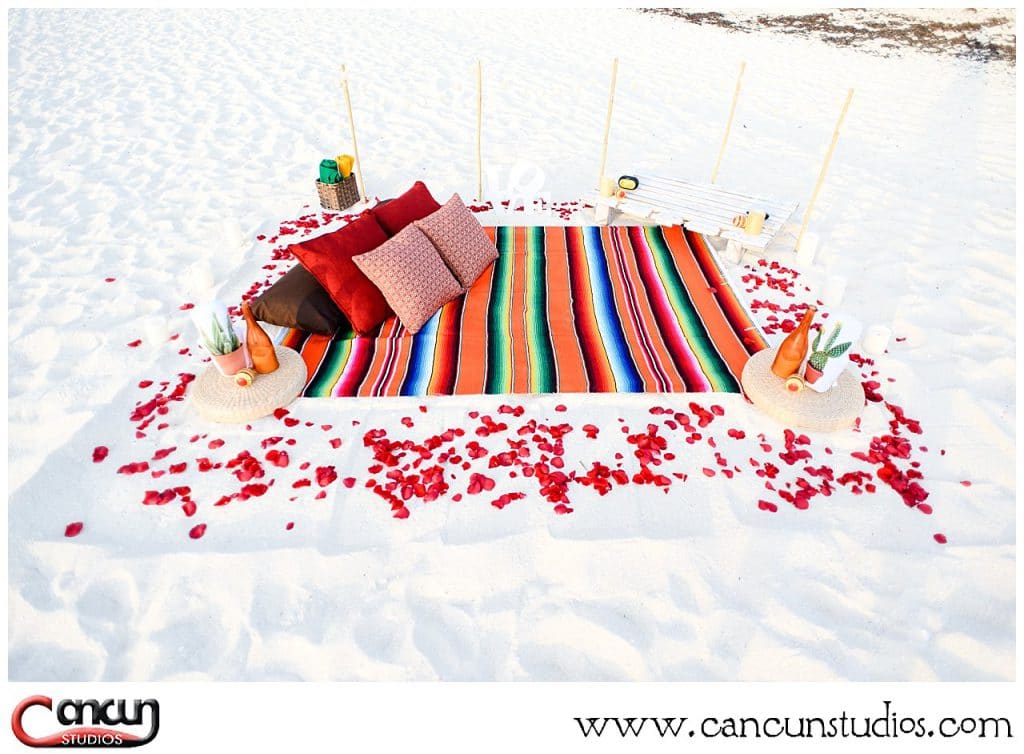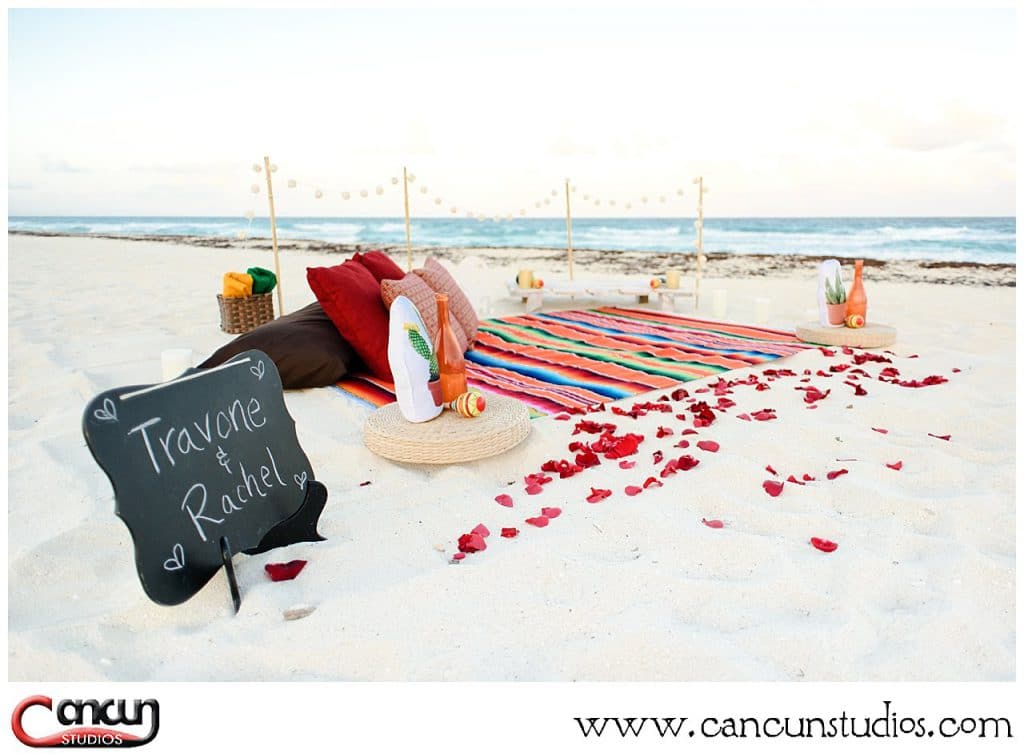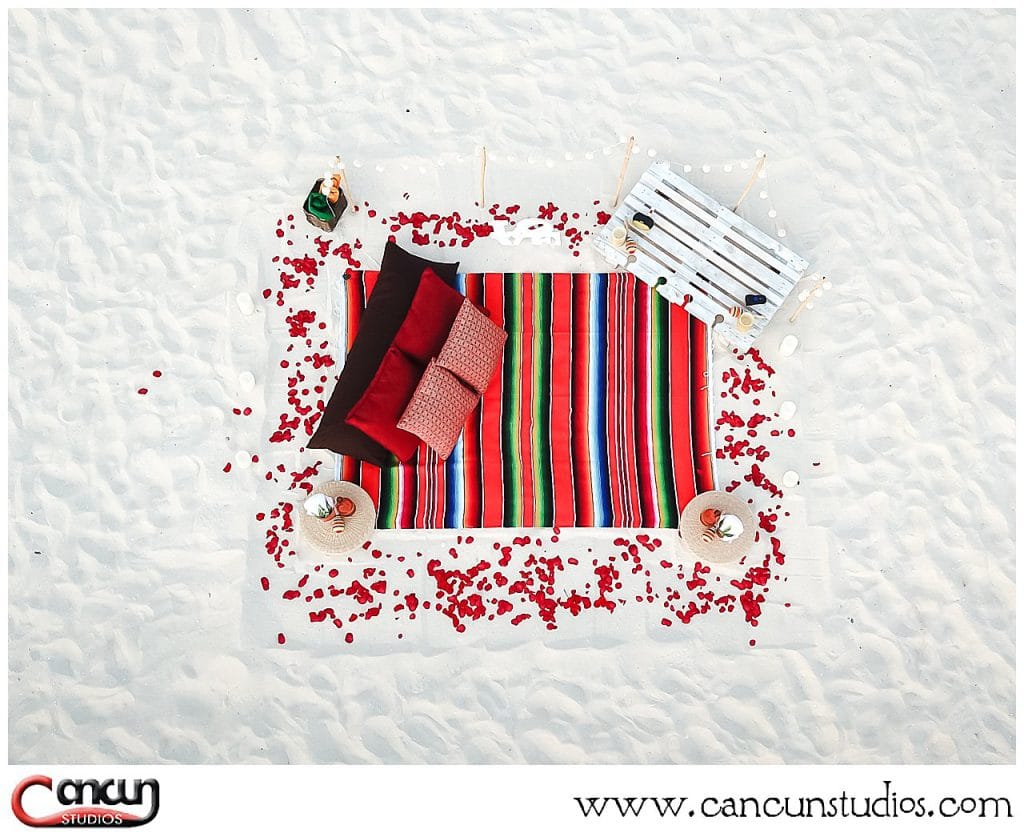 Create excitement with fireworks
Imagine a set of strategically placed fireworks sparklers going off as soon as you go down on one knee. Sounds great right? It is even better in real life; let's make it happen for you.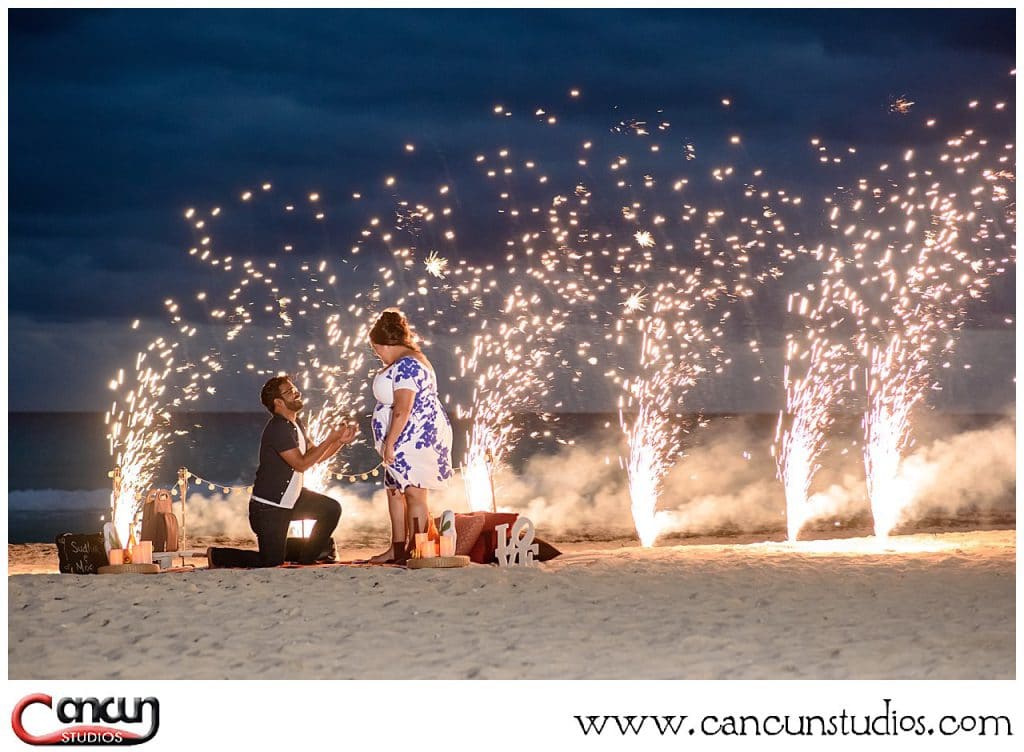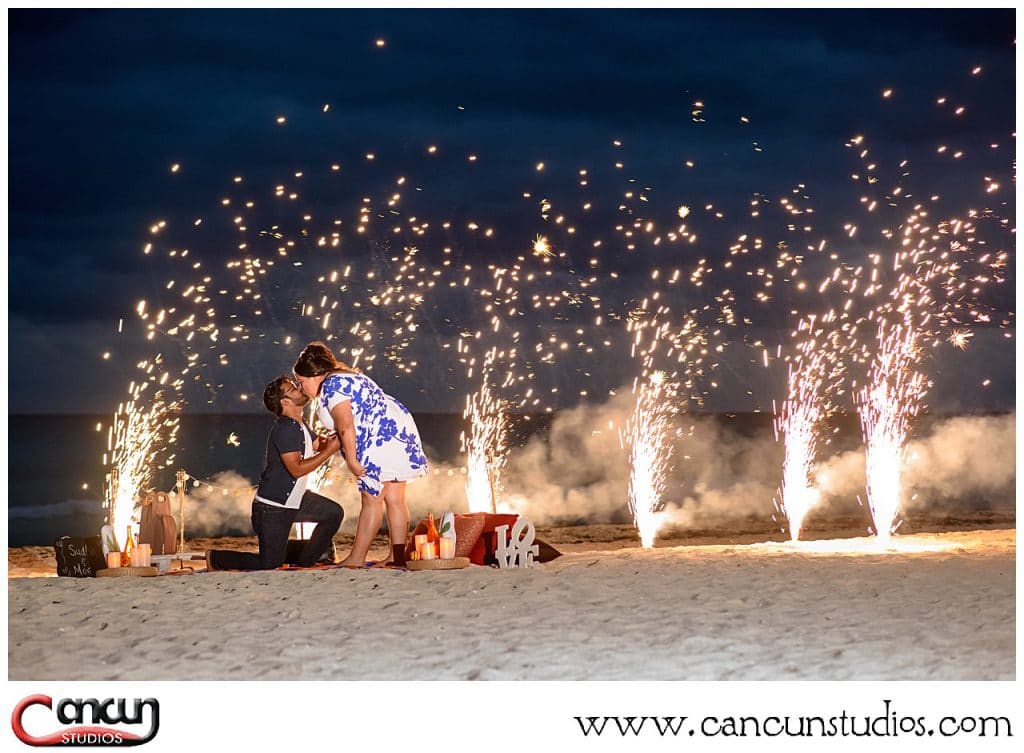 Romantic dinner on the beach
There is something about dinner dates that makes the event fascinating, now imagine planning a proposal at this time. You can trust our team to create the perfect environment for your marriage proposal.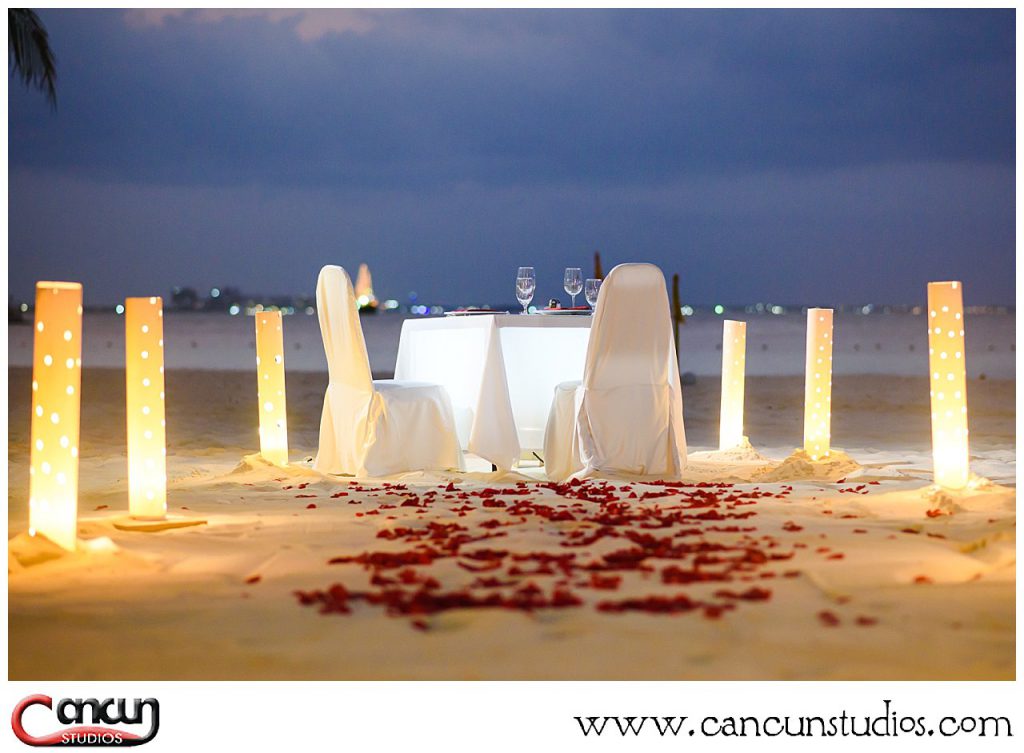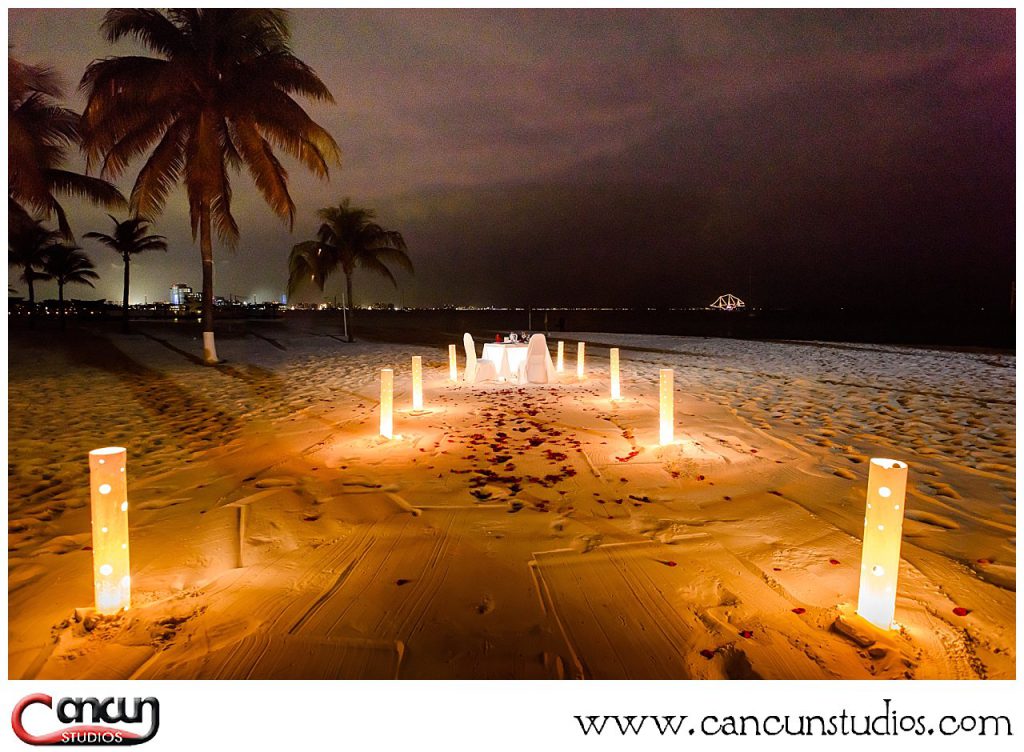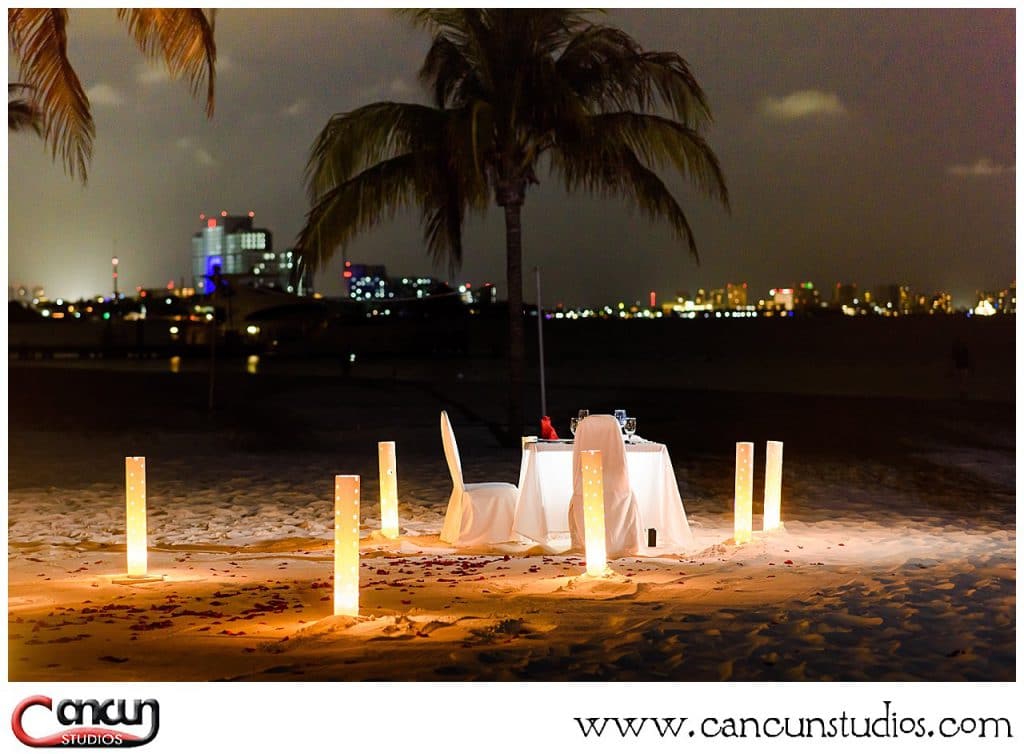 Invite musicians
Picture this- a group of musicians serenading two of you with sweet, romantic music while you declare your love for each other. Cancun proposals are memorable when the Mariachi Trio band, a guitarist or saxophonist is present.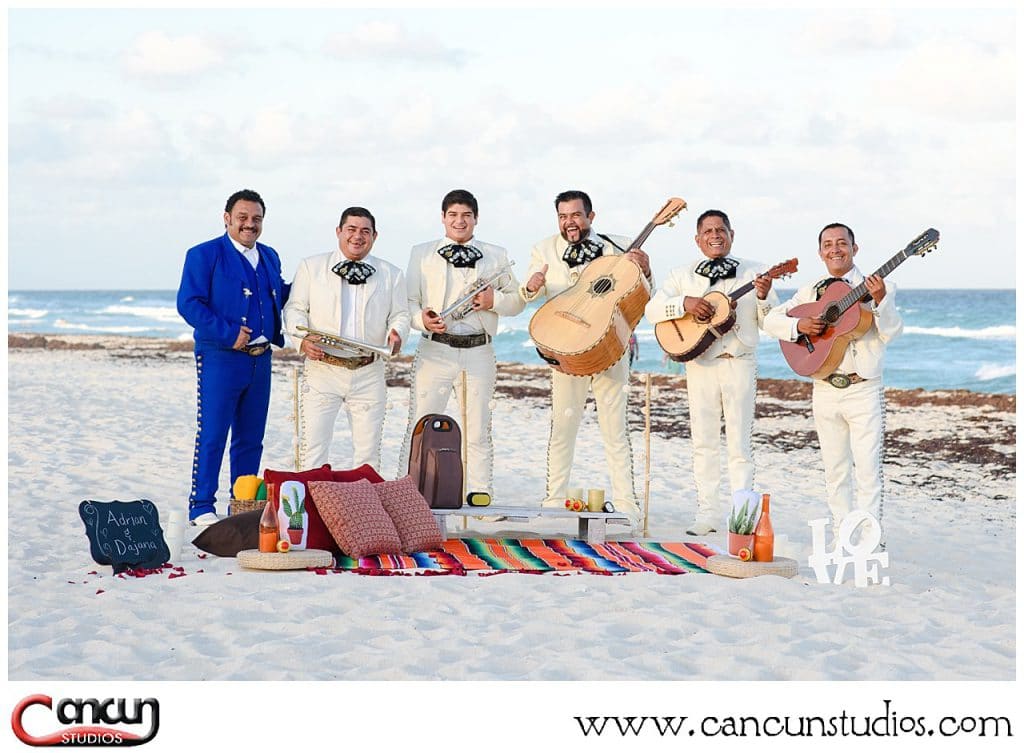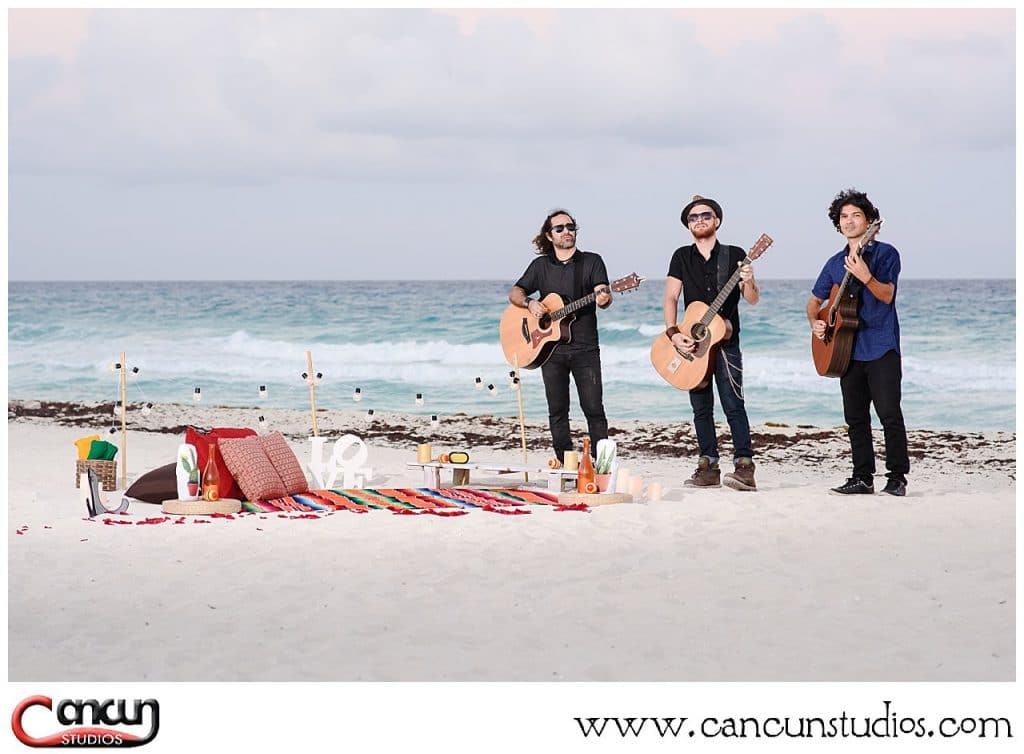 We have a passion for creating special moments; our experience as Cancun proposal planners has given us a front row in witnessing the expression of love and care shared between two people. It is always beautiful. Moreover, it will be such a pleasure to make this dream come true for you.
Contact us today: info@cancunstudios or call toll free 1-888-215-0428