Make Your Baby Gender Reveal event Exciting Using these Ideas
Knowing that you are expecting a baby is exciting. Knowing whether you are expecting a boy or a girl is even more exciting. This information about your baby gender can be conveyed to your family members or friends in style using a baby gender reveal event. Maybe you have never attended a gender reveal party before. Right now, you may be wondering what we are talking about. We won't keep you in the dark, we will answer your question below.
What is a Gender Reveal?
In simple terms, this can be considered to be a baby shower analogue. The gender reveal, however, is usually held earlier when a couple learns about their predicted baby's sex. The expectant couple will use different colors to reveal the baby sex. Blue is used to denote a male while pink is used to denote a female.
Gender Reveal Ideas for the Beach
Balloons in a box
This is one of the most common methods of revealing the baby gender. It involves placing pink or blue balloons in a box. The expectant couple will gather around the balloon box and then open it to reveal their baby gender in front of their guests. The balloons will fly out of the box revealing the unborn child's gender in a dramatic fashion.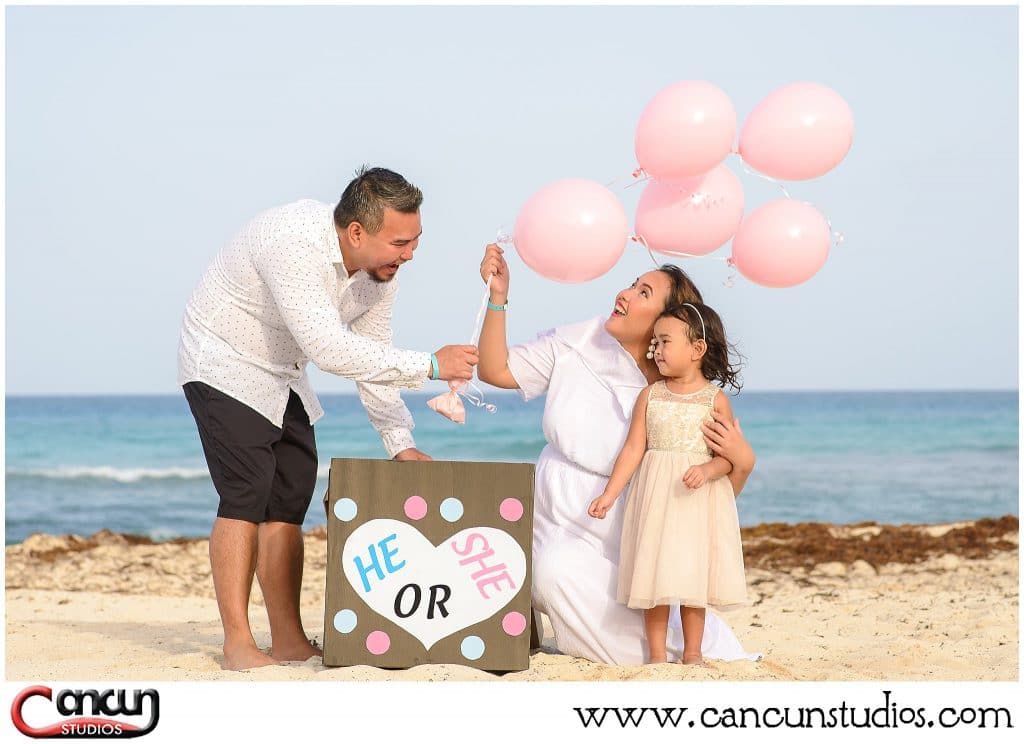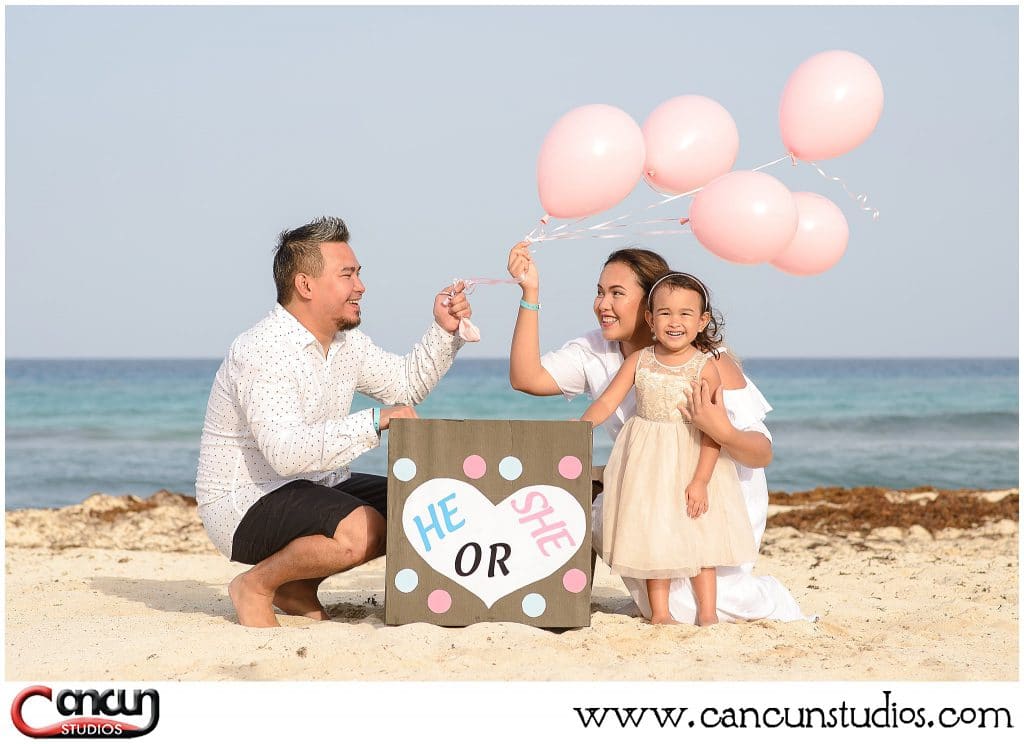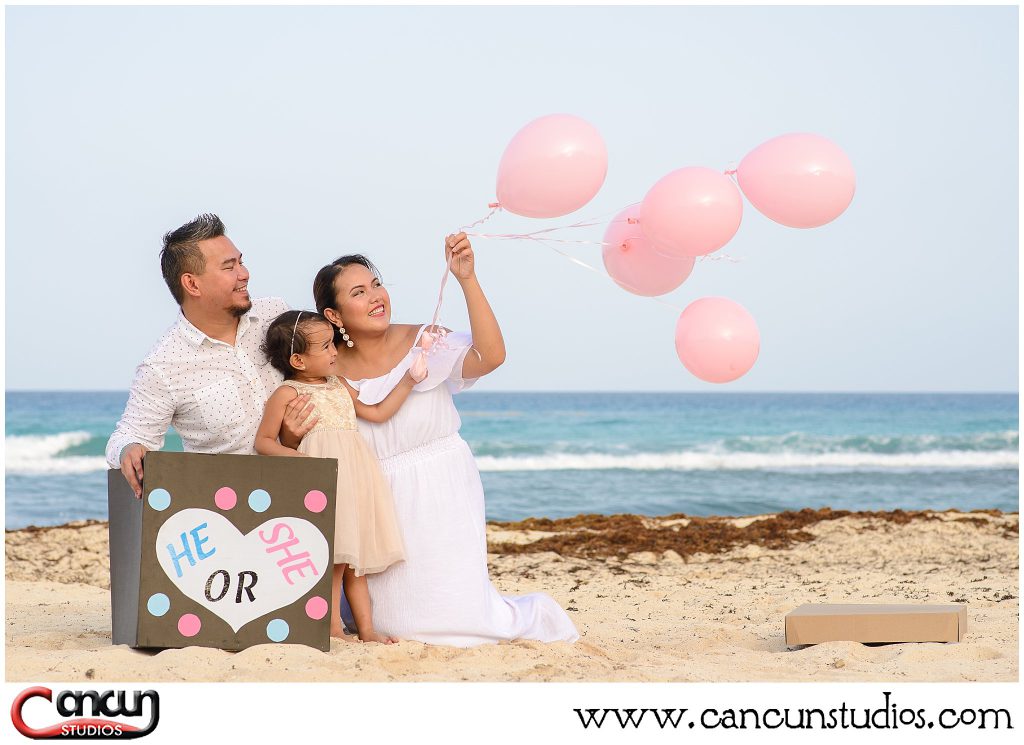 Color Smoke Fountain/Color Smoke Bomb
This baby gender reveal method makes use of smoke bombs containing either blue or pink smoke inside. The smoke bombs don't reveal the color of the smoke inside. This keeps the baby gender mysterious until the parents are ready to reveal the gender themselves. During the reveal, parents will open the smoke can and release the smoke.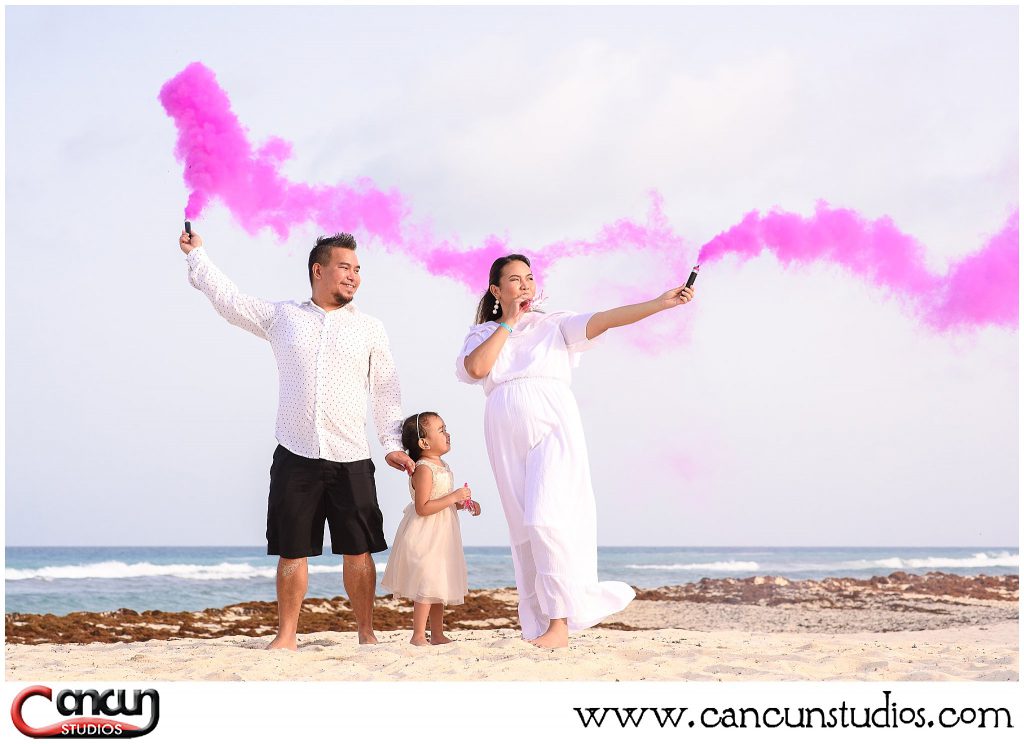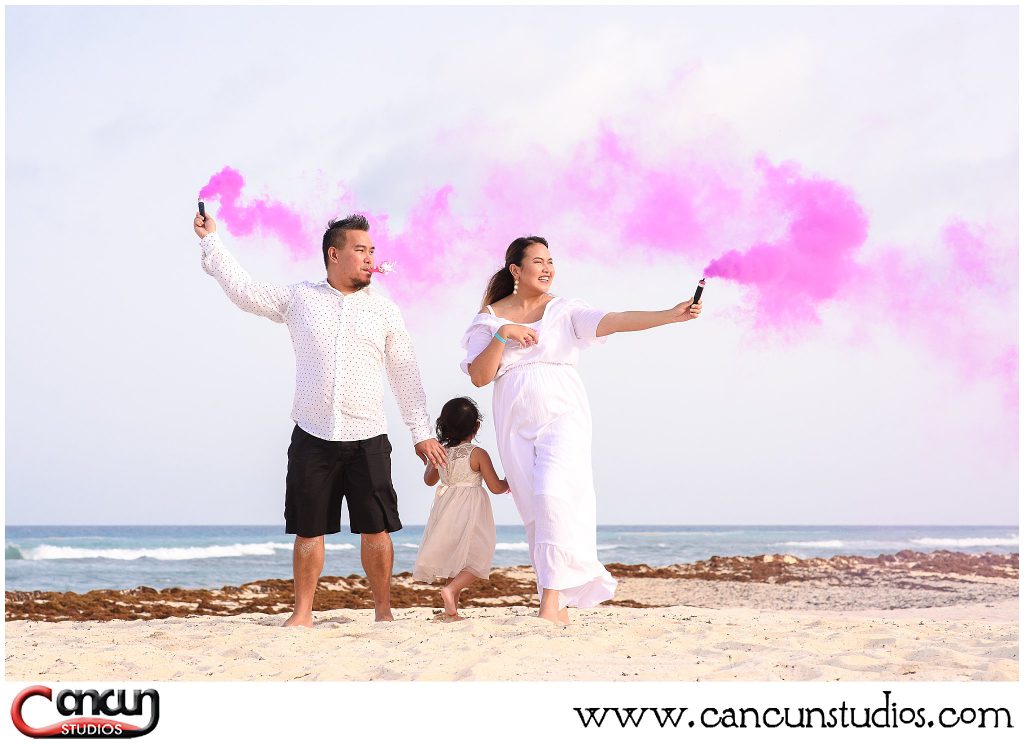 Holi powder/Color powder
This idea uses either blue or pink powder to reveal the gender of the unborn kid. The woman undergoing pregnancy will use pink powder if the baby is a girl. The blue powder will be used in case the baby is a boy.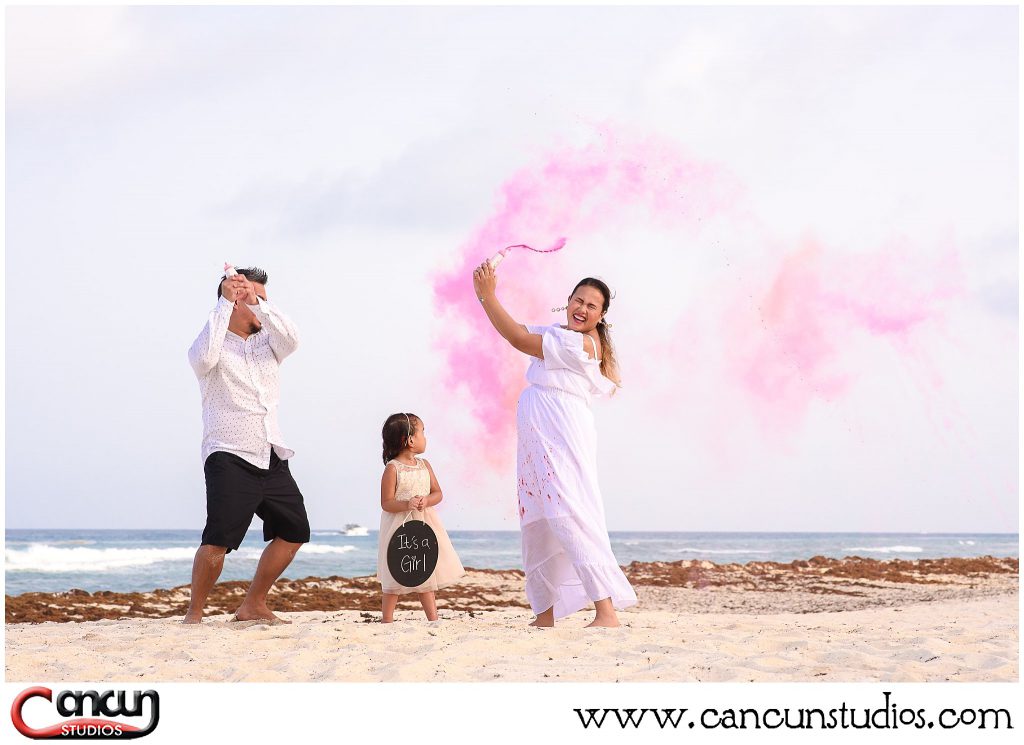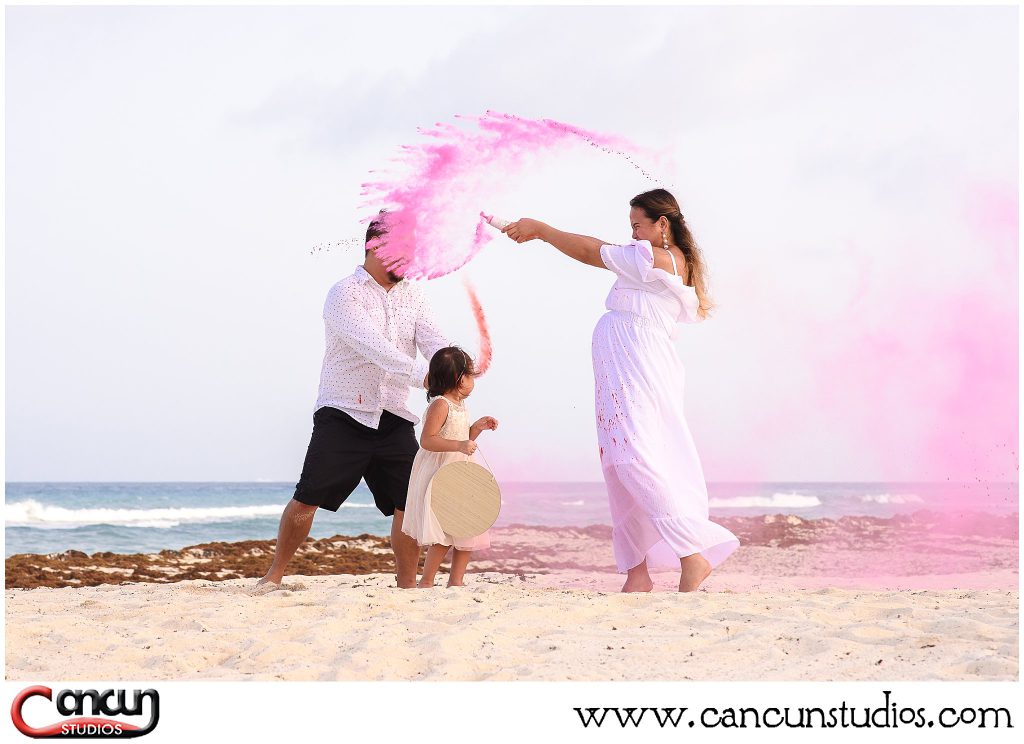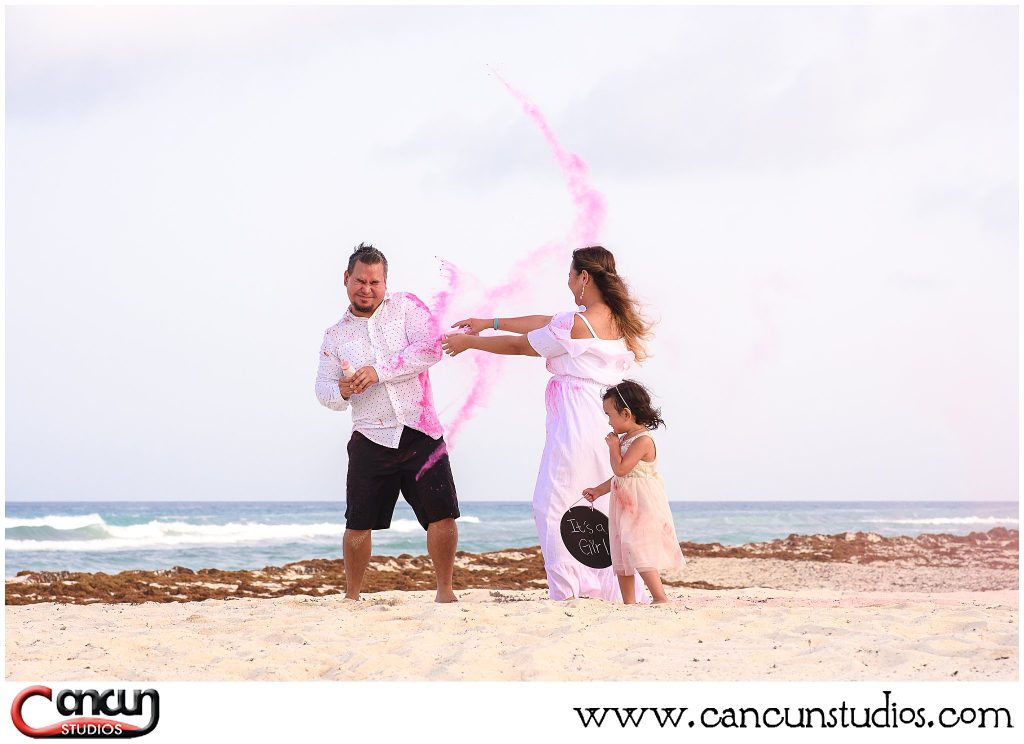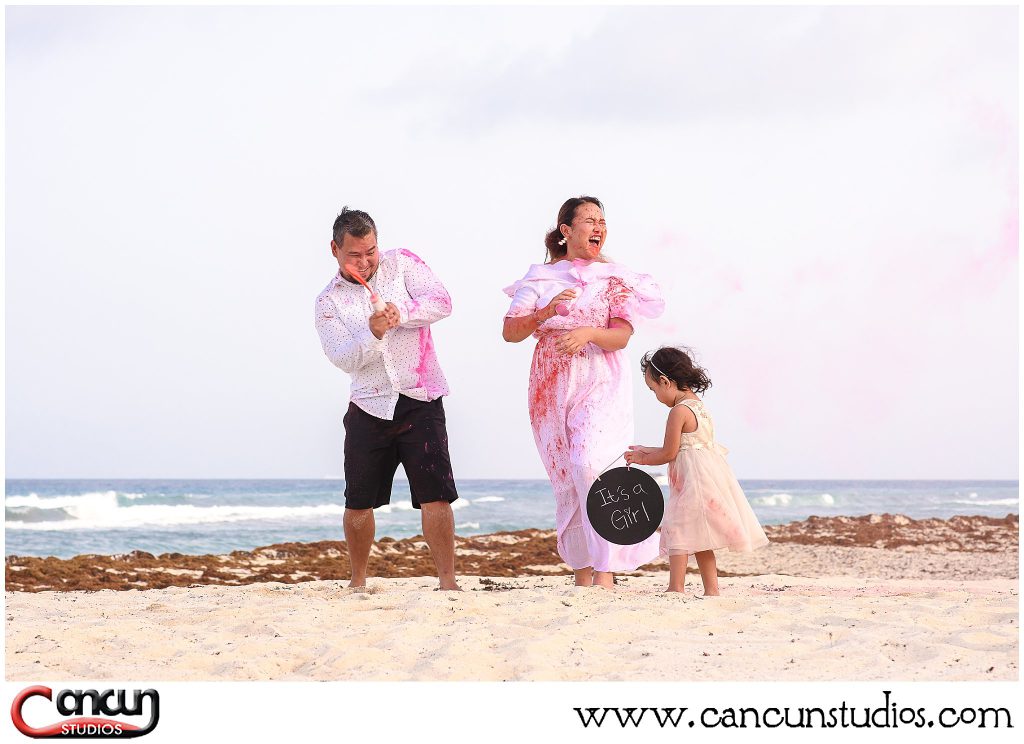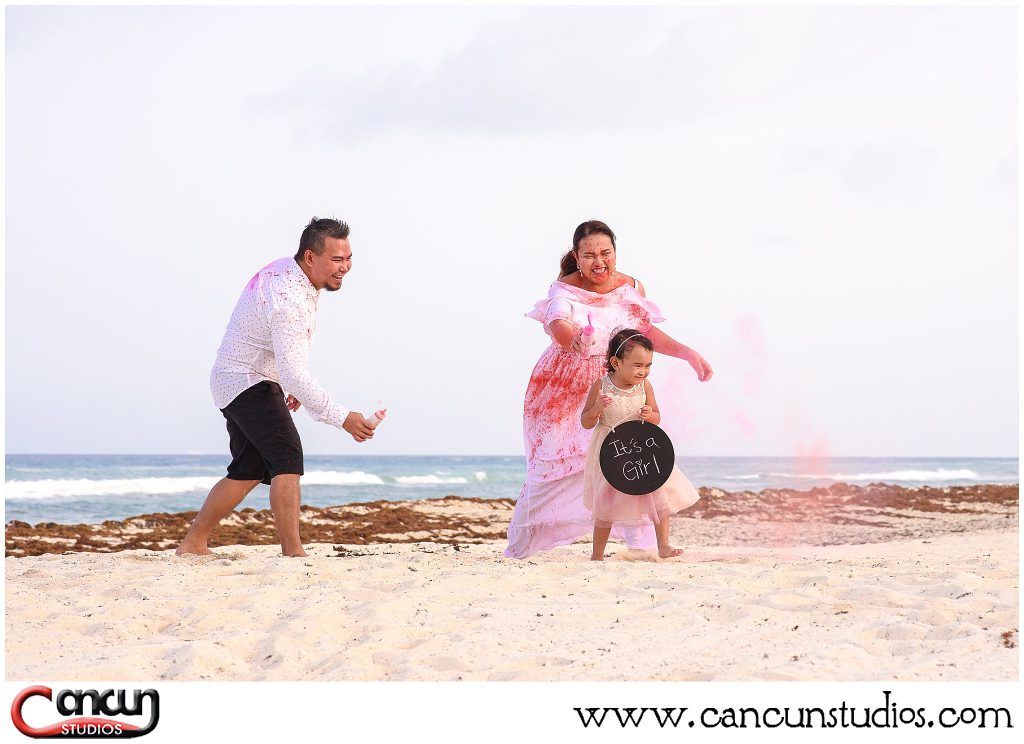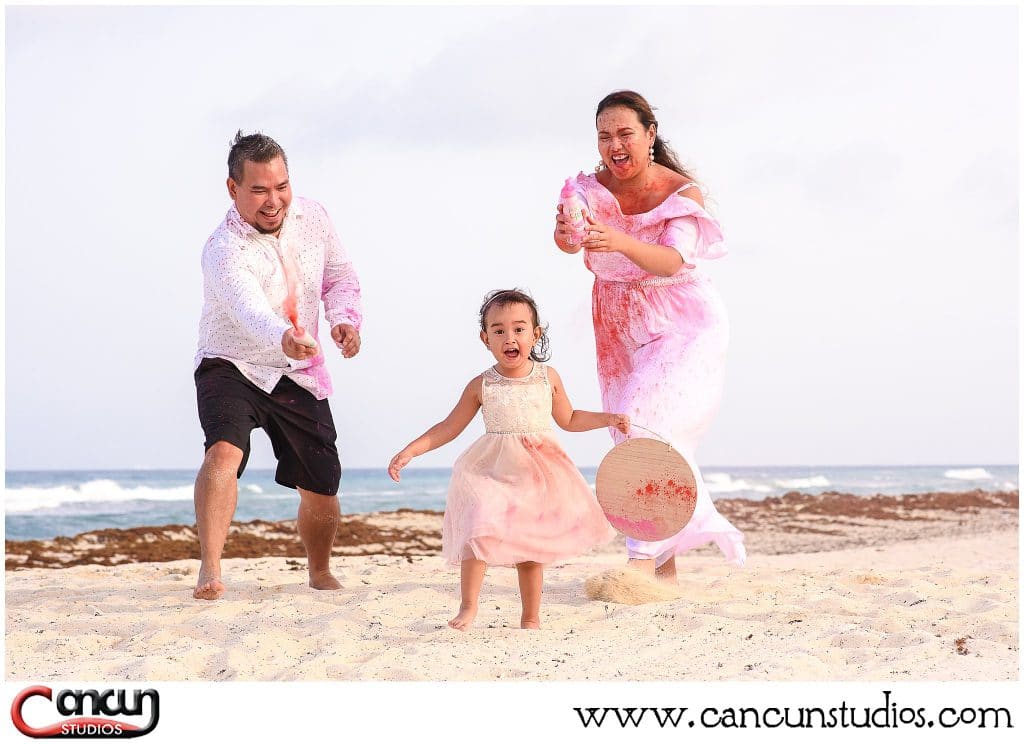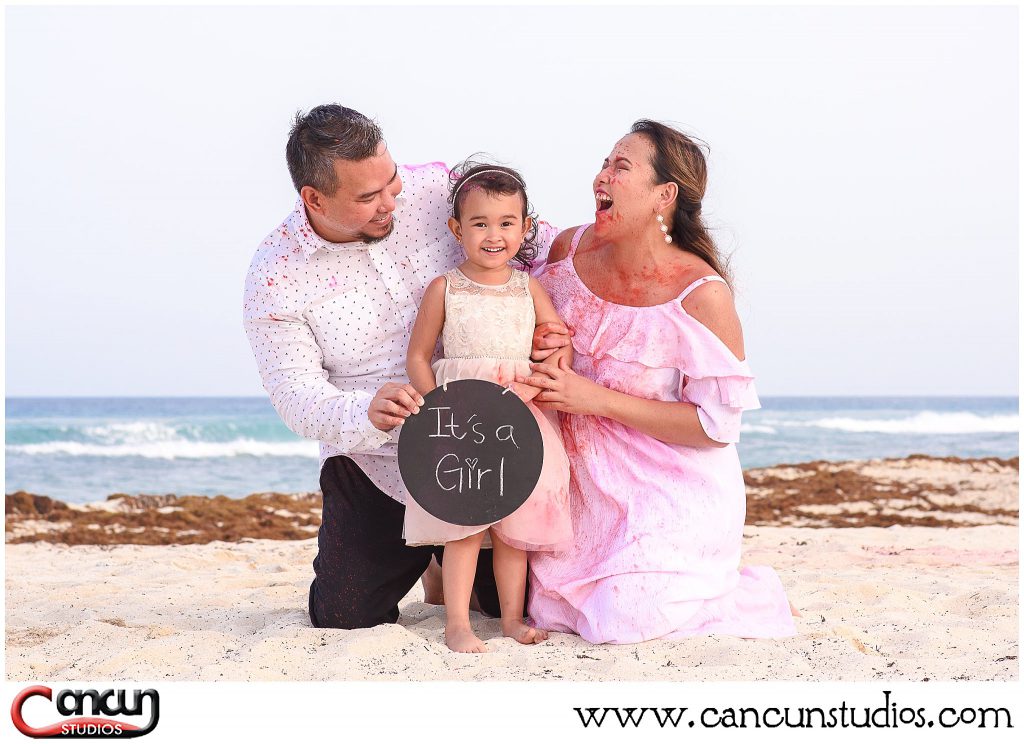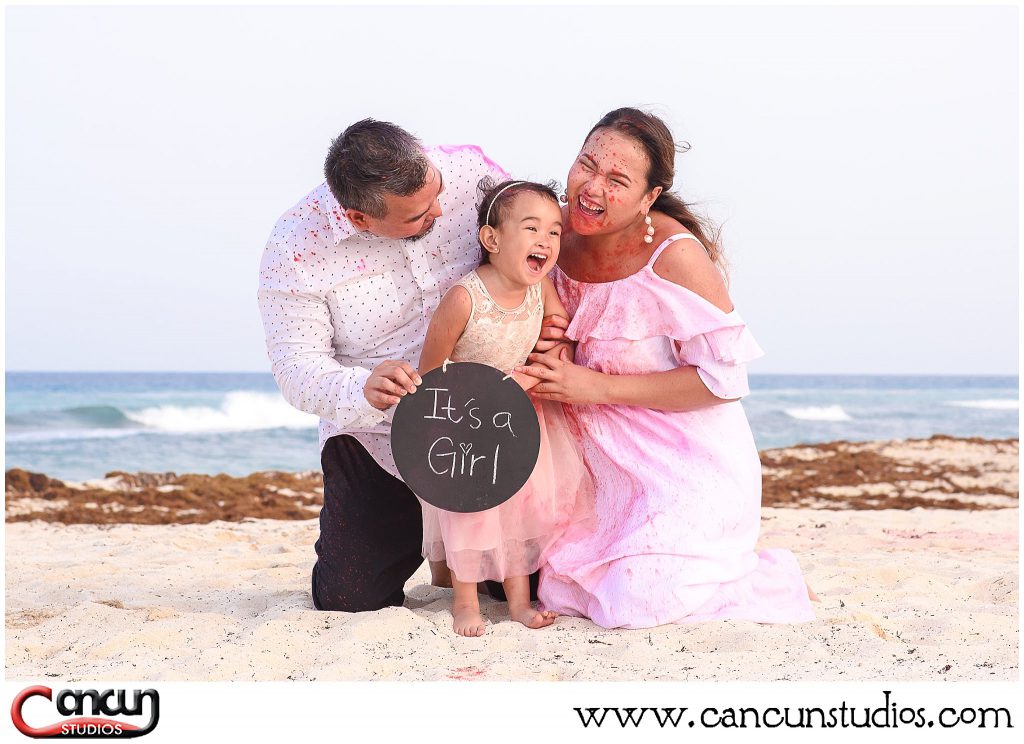 Planning Your Gender Reveal
Now that you already know the ideas to use in your next gender reveal, the only remaining thing is knowing where this should happen and who should help you plan for it. You want your gender reveal to be exciting. Therefore, a boring location is not an option. The best location to hold your baby gender reveal is Cancun beach. Here, the white and uncrowded beaches surrounded by turquoise waters will make your gender reveal an event you will remember for the rest of your life.
At Cancun Studios, we intend to make your baby gender reveal even better. We already know that traveling can be hard and can help relieve the stress to plan for your perfect gender reveal. Count on us to make a color balloon box or supply either Holi powder or color bombs. We will not only help you plan your gender reveal but we will also help you capture this great moment via professional photography. We will accommodate your ideas during the planning to make sure that your gender reveal surpasses your wildest expectations.